Here are 20 illustrators you really should be watching on YouTube:
Cubebrush
Cubebrush is Marc Brunet's personal YouTube channel. The video game industry veteran worked over seven years as a Senior Artist for Blizzard Entertainment before leaving to focus on his digital art resources platform, also called, Cubebrush. Brunet's channel is filled with tutorials, speedpaints, critiques and discussions.
I recommend watching IT DIDN'T WORK OUT; it is one of his more casual tutorials and though he doesn't bring the images to a conclusion, it is enjoyable with a bunch of takeaways.
Scott Robertson
Scott Robertson is an American concept artist known for his industrial design work. On his channel, he shares lectures, tutorials and techniques. If you are interested in technical drawing, this channel is the one for you.
I recommend watching Making Custom Brushes in Photoshop and his Meet the Artist interview with ArtStation.
The Art of Aaron Blaise
The Art of Aaron Blaise is home to animation feature film director and wildlife artist, Aaron Blaise. For 21 years Blaise worked with Disney helping to create some of the greatest animated films. Watch as he demonstrates how to draw the natural world and shares some of his painting techniques.
I recommend watching Drawing – Remembering Your Perspective and Animation Demo – Using simple shapes as the basis for your characters.
Ross Draws
Ross Draws was launched a little over a year ago by Ross Tran. He combines tutorials with comedy to great effect. His likable personality and energetic presenting style has quickly earned him a huge fanbase. In case you missed it, we featured Tran earlier this.
I recommend watching RossDraws: MY MOM!.
Ahmed Aldoori
Ahmed Aldoori is a YouTube veteran, for almost 10 years he has posted sketches, tutorials, artist spotlights, art podcasts and paintover critiques.
I recommend watching Artist Anatomy – Male vs Female – Head and Hips. I have seen other artists talk about the differences between male and female anatomy before, but these videos helped the information sink in.
Bobby Chiu
Bobby Chiu is an Emmy award-winning animator, concept artist and illustrator. He has worked for Disney, Riot, Dreamworks, Bluesky and Sony Imageworks, specialising in creature and character design. On his channel, he shares his thoughts and philosophies, interviews famous artist and presents lessons on all aspects of art.
I recommend watching Confessions of an artist and Storyboarding Conflict (with Kris Pearn).
Jake Parker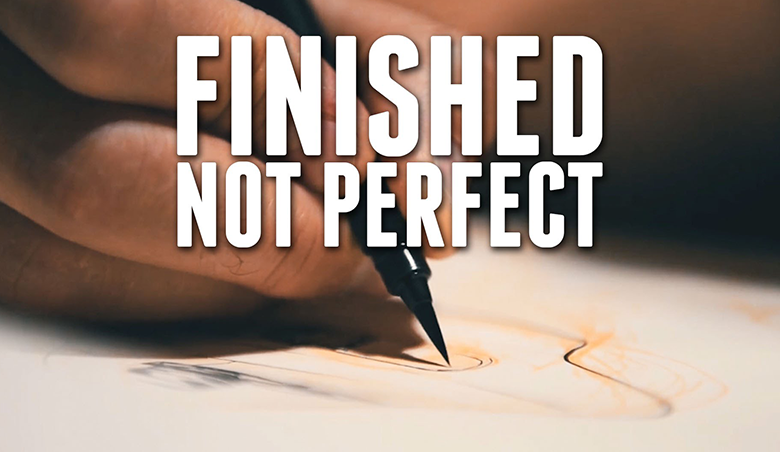 Jake Parker is an illustrator, cartoonist, and concept artist. He is the mastermind behind 'Inktober', 'World Art Drop Day' and creator of 'Missile Mouse', 'Little Bot and Sparrow', and the upcoming 'SkyHeart'. Initially, viewers got to peer over his shoulder as he sketched, but as the channel evolved they have thumbed through his sketchbooks, shared in the ups and downs of launching a Kickstarter, and recently, joined him on a book tour promoting Little Bot and Sparrow.
I recommend watching Finished Not Perfect, then re-watching it.
Trent Kaniuga
Trent Kaniuga is an indie comic book artist, character and environment designer, who has worked for many AAA video game developers. Kaniuga is a charismatic presenter who packs his videos with tips and humour. He discusses character design, composition, digital painting and the development of his 'Twilight Monk' series. Something that you'll notice across all his videos, is how every little element is fully considered, letting the story inform his drawings.
I recommend watching Rival Nox Character Concept art, to learn how to crush your rivals and laugh in the process.
Kienan Lafferty
Kienan Lafferty is the creator and illustrator of the 'EMMA' comic book series and works as a 2D production artist for RIOT Games. In 2011, Lafferty started presenting the KNKL Show to shares art tips and tricks. Each episode, 30-40 minutes, is made even more entertaining by Lafferty's enthusiasm and unwavering energy.
I recommend watching KNKL SHOW 236 to learn about small, medium, large design elements and KNKL SHOW 258 to learn about gradient maps.
Lummage
Lummage or Nathan Lumm is a professional comic book colourist with close to 20 years of experience in the industry. On his channel, he shares his vast colour knowledge with you. Even though he has not posted to his channel for over a year, I have yet to find better comic book colouring tutorials on YouTube.
I recommend watching the Comic Book Coloring 101 playlist.
Kim-Seang Hong
Kim-Seang Hong, aka Nesskain, is a comics artist from France. His colour work is so daring and different and it is a real pleasure to see his images come to life.
I recommend watching Overwatch Pharah and RUST – coloring one panel.
Kevin Cross
Kevin Cross is an illustrator and creator of the comic series, 'The Monkey Mod & Friends Show'. Cross is the originator of '100 Days of Making Comics'; he posted his progress on his channel. Something unique to Cross's videos is his uncensored honesty. He openly discusses art and how personal life can affect your creativity.
I recommend watching Inking Tips and Techniques and Leaving Portland & Looking Forward .
Kevin Tong
Kevin Tong is an illustrator famous for his poster art. His channel houses many process videos; traditional and vector. His work is stunning and it is a real treat to watch their construction.
I recommend watching UP Poster Process and Watchmen Poster Process.
RnD Fantasy
RnD Fantasy (short for Research and Design) is a personal project in which Tom Rhodes creates professional-quality concept art of people's traditional role-playing characters completely free of charge. Each week Rhodes uploads a 60-minute long video that contains commentary about the process, development, research, ideas and theory that go into bringing their character to life.
I recommend watching 35 – Azhug and 36 – Elas (with Matt Rhodes).
Joy Ang
Joy Ang is a freelance artist and character designer on Adventure Time. Her channel has a handful of process videos, all of which are accompanied by wonderful music choices. Ang doesn't have a regular posting schedule, but each new video is worth the wait.
I recommend watching Adventure Time Title Card Painting Process – The Dark Cloud and Adventure Time Title Card Painting Process – Hall of Egress.
Miki Montlló
Miki Montlló is a Spanish comic artist and illustrator, currently working on his own comic book, 'Warship Jolly Roger'. On his channel you'll find lots of speedpaints. Montlló recently put out a feeler, on his Facebook page, asking if people would like to see more videos with detailed explanations. So, hopefully we'll see a lot more from Montlló in the future.
I recommend watching JOLLY ROGER: Inking & Drawing and Painting BROKEN SWORD: Paris.
Louie del Carmen
Louie del Carmen is an animation story artist, illustrator and creator of the indie graphic novel 'Steel Noodles'. He is one of those artists that makes everything look effortless and retains the wonderful energy of a sketch in all his final work.
I recommend watching First Sketch of 2016 and Fiber Tipped pen – Quick Sketch.
Mike Oeming
Mike Oeming is an American comic book creator known for 'Powers' and 'The Mice Templar'. On his channel you can watch Oeming pencil and ink traditionally. It is always a joy to watch a confident inker work.
I recommend watching Crystal Cave and Oeming studio tour.
Chris Schweizer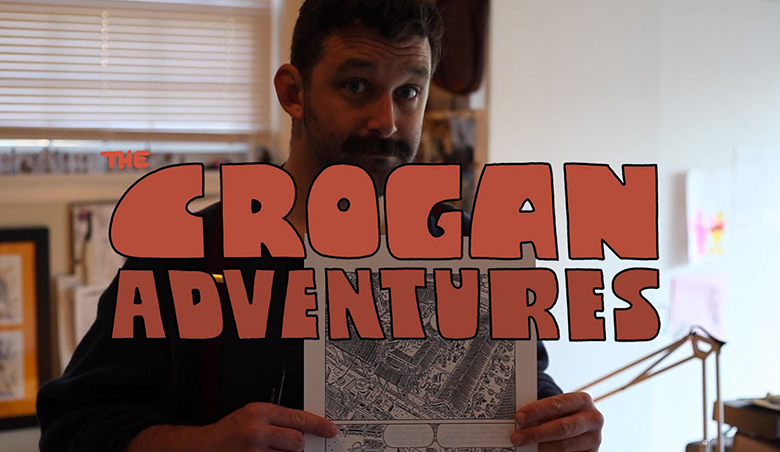 Chris Schweizer is a cartoonist and comic artist behind 'The Crogan Adventures'. His YouTube channel is a mix of demos and tutorial videos. In his 'Paradise Square' production journal, Schweizer verbosely explains the thought and process needed to develop a comic.
I recommend watching The Crogan Adventures: At Work on Book 4 and Dealing with a word balloon placement issue.
Thomas Campi
Thomas Campi is an Italian comic book artist and illustrator. On his channel, you can watch him create his comics, both traditionally and digitally. Campi has such a beautiful style and I can't wait to see more videos from him.
I recommend watching Storyboard Macaroni and Sketching on Facebook Live streaming.
Bonus: Pigs with Crayons
Pigs with Crayons is comprised of illustrators Victoria Maderna and Federico Piatti. Their channel only has four videos so far, but they are so good that I couldn't help but include them. Of the four, three are gouache timelapse and one shows Maderna's inking process. I recommend watching them all.